Our Commitment to Safety and Quality

Safety

is a requirement in all operations of T.S. Raulston, Inc.. It is the highest priority of this company to adhere to the regulations pertaining to the construction Industry.

It is a condition of employment with T.S. Raulston, Inc. that all employees must adhere faithfully to the requirements of this policy and the safety rules, instructions, and procedures issued in conjunction with it. Failure to do so will result in disciplinary action or loss of employment.

T.S. Raulston, Inc. will make every effort to insure that the operations of other contractors not under our control do not endanger the safety of our employees. To this end, all of our employees are required to report hazardous activities of other employees to the appropriate officials.

The Safety Director, General Superintendents and Foreman have the full backing of management to enforce the provisions of our safety policy as it relates to responsibilities assigned to them.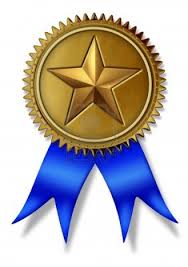 Quality

assurance has been a natural outgrowth of our years of dedication to quality products and services; of which T.S. Raulston is justly proud. We have accepted the guidance of the International Standards Organization (ISO) and the American National Standards Institute (ANSI) in establishing our quality.

Commitment to Quality begins with the company officers and extends to every member of the T.S. Raulston team. Quality efforts, directed toward a common goal, result from clear agreements between T.S. Raulston and our clients. Quality is based on fulfilling the agreement with our client and adherence to accepted standards, codes and practices applicable to the work we do.

We are committed to provide:

Professional executed services and projects

Recognition and adherence to appropriate standards and procedures.

Full and open communication on a personal basis.

Adherence to our agreed upon task or project objective.

Professional and ethical conduct.

Each T.S. Raulston employee has the authority and responsibility to notify the Quality Assurance Manager or an Officer of the Company of any condition, which could affect the quality, reliability, or safety of an item covered by our program.